Case Studies :
Pollution Prevention and Contol
Summaries of our most recent Pollution Prevention and Contol projects are listed below in chronological order (most recent first). See all case studies.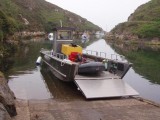 Remediation Strategies were requested to develop a pneumatic barrier for a given oil spill response scenario. A pneumatic barrier uses compressed air in an underwater environment to create a vertical 'bubble barrier' and a standing wave at the water surface, with the purpose of containing a given spillage of oil.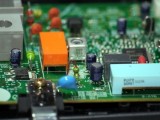 Remediation Strategies have assisted an electronic component manufacturer with the emergency response and preparedness component of an ISO 14001 accreditation process. A combination of pollution prevention and control products and services were provided including pollution control equipment and spill response training.
Remediation Strategies were requested to provide advice and subsequently to supply a number of pollution prevention and control measures to assist an automotive manufacturer comply with their surface water discharge limits. A combination of drain identification markers, portable Draintector bladders for isolating individual drains and a full scale Draintector system installed at the site outfall were supplied to the client.