Project
Remediation Strategies were retained by a leading UK consultancy to provide remediation consultancy assistance at a major regeneration project in South Wales. The project included a significant component of remediation work associated with two former Gas Works and a Coke Works. Remediation activities were completed during the demolition and earthworks phase of the project. Remediation consultancy assistance was provided on a time and expenses basis.
Work Scope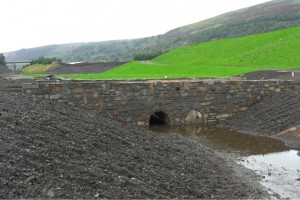 The Main Contract was undertaken using the NEC/EEC contract framework, with changes in the specification and works managed through the compensation event system.
Remediation Strategies were employed to review the performance of the Main Contractor and the Specialist Remediation Subcontractor and to evaluate their method compliance and performance against that required by the contract documentation. Works included the following:
Detailed evaluation of project specification and tender pack information;
Review of contractor's remediation method statements;
Collation and assessment of all remediation performance data;
Comparison of remediation performance verses project specification and contractor's method statement; and
Provision of a detailed independent report on the performance of the remediation works versus the contract specification.
Summary
Remediation Strategies were able to provide an independent and impartial review and evaluation service on the performance of the Main Contractor and the Specialist Remediation Subcontractor. This contract advice assisted the project management team and the ultimate client when evaluating the validity of compensation events relating to the remediation component of the works.
Time Frame
Works were completed between June and September 2008.