Case Studies :

Summaries of our most recent projects are listed below in chronological order (most recent first). See all case studies.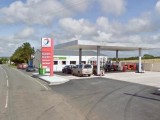 Remediation Strategies were retained to assist a site owner proposing to upgrade a petrol filling station site in west Wales. The regulatory authorities required a soil and groundwater assessment to be completed as part of the planning submission, to demonstrate that the fuel storage and dispensing infrastructure beneath the site (which was to be left in situ) had not leaked historically and impacted soil and groundwater.
More Soil and Groundwater Assessment case studies.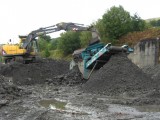 Remediation Strategies were retained by a leading UK consultancy to provide remediation consultancy assistance at a major regeneration project in South Wales. The project included a significant component of remediation work associated with two former Gas Works and a Coke Works.
More Remediation Consultancy case studies.